Request an Appointment
With Our Dentist Near You

Sedation Options
Available
At Sylvan Lake Dental Centre we go above and beyond to ensure our patients have access to the highest quality dental care and this includes access to sedation dentistry. Our dentist near you offers oral sedation, nitrous oxide, and IV sedation in-office for a range of different dental treatments for your convenience.

Family-Focused
Dentistry
Our Sylvan Lake Dental Centre offers a wide range of general, cosmetic, and surgical dental treatments to patients of all ages. From children to seniors, we put yourfamily's oral health first and provide dental care that is personalized to each person's specific oral health needs.

Frenectomy
Consultations
We work as a team with your lactation consultants, myofunctional therapist, dentist, or chiropractor to evaluate and release tongue and lip ties, that are negatively impacting patients, from newborns to adults. Along with our in-depth training on mouth and airway development, we utilize specialized training with the LightScapel (C02 laser) to ensure precision, quick treatment, and fast recovery.

Wheel Chair
Accessibility & Mobility
If you are new to Sylvan Lake Dental Centre you'll be happy to know we prioritize everypatient that enters our care. Our Sylvan Lake dental clinic is fully wheelchair accessible for the comfort and convenience of our disabled patients. If you have any questions feel free to contact ourteam today.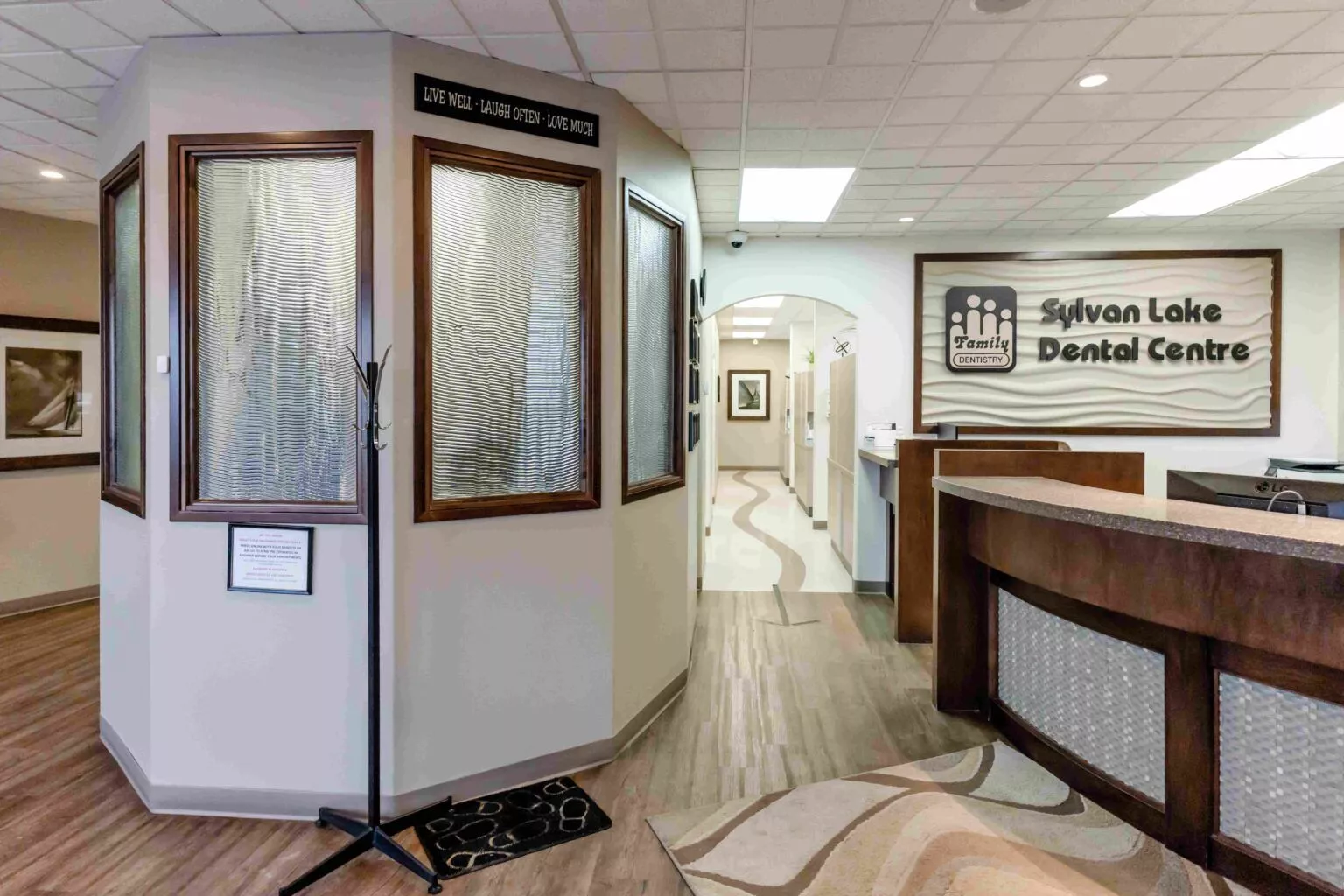 SYLVAN LAKE DENTAL CENTREYour Dentist in Sylvan Lake
Our dentist near you provides a variety of dental treatments and has a reputation in the community for providing personalized care to all of our patients. From our recent satisfaction surveys for 2022, the top 5 awards used to describe us were "Professional, Friendly, Supportive and Helpful". We are proud of our comprehensive examinations and our goal to provide quality dentistry.
Our dental team is dedicated to helping you maintain your health and your beautiful smile for many years to come. A healthy smile is an important element of your general health, and it's our goal to provide you with current procedures available in an environment that's comfortable, professional, and welcoming.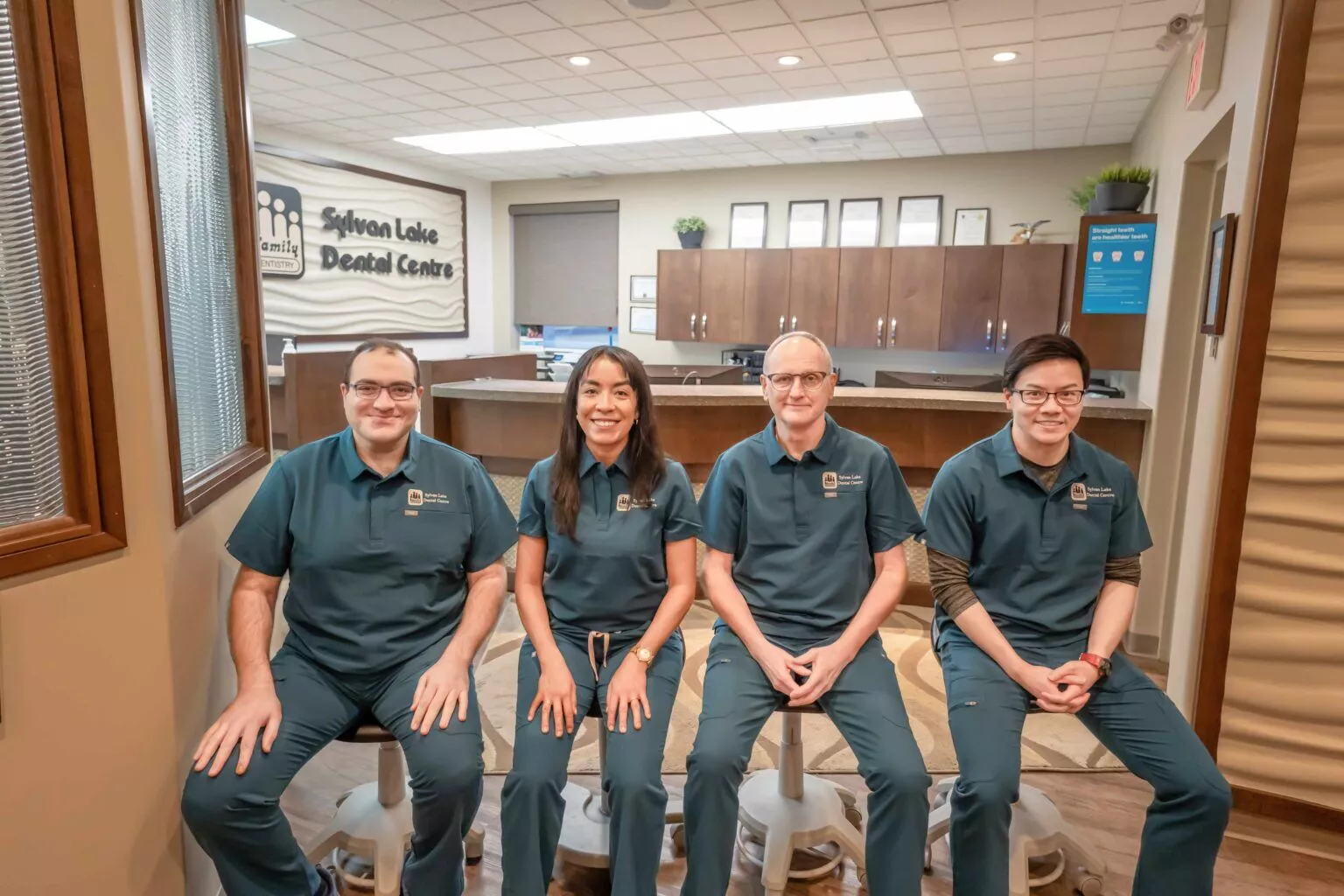 Meet Our TeamQuality Care you Can Trust
At Sylvan Lake Dental Centre, the caring and skilled dental team strives to accommodate each and every patient that walks through our doors. We are always available to answer any questions you may have, in-office, or over the phone. Dr. Andrew Hoang, Dr. Kelvin Hill, Dr. Islam Negm, Dr. Juliana Rodriguez and the rest of the team at Sylvan Lake Dental Centre provide a personalized approach to dental care. They go above and beyond to ensure that each patient feels comfortable and welcome while receiving dental care.
If you and your family are looking for a new dental clinic that caters to your family's oral health needs, we've got you covered! Contact our Sylvan Lake dentist today to schedule an appointment.
We Utilize Technological
Advancements for Better Results
The LightScalpel CO2 Laser limits bleeding, minimizes the risk of infection, reduces surgery time, and provides faster recovery! The LightScalpel CO2 Laser can take less than 10 seconds of laser time to release a tongue or lip tie.