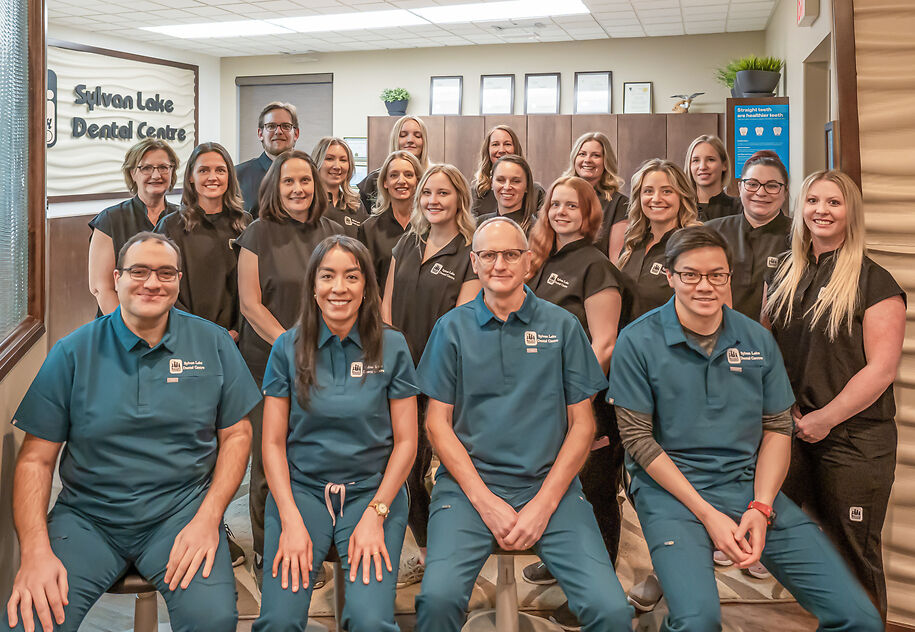 Welcome to Sylvan Lake Dental Centre
We provide a variety of dental treatments and have a reputation in the community for providing personalized care to all of our patients. From our recent satisfaction surveys for 2022, the top 5 awards used to describe us were "Professional, Friendly, Supportive, and Helpful". We are proud of our comprehensive examinations and our goal to provide quality dentistry.
Our dental team is dedicated to helping you maintain your health and your beautiful smile for many years to come. A healthy smile is an important element of your general health, and it's our goal to provide you with current procedures available in an environment that's comfortable, professional, and welcoming.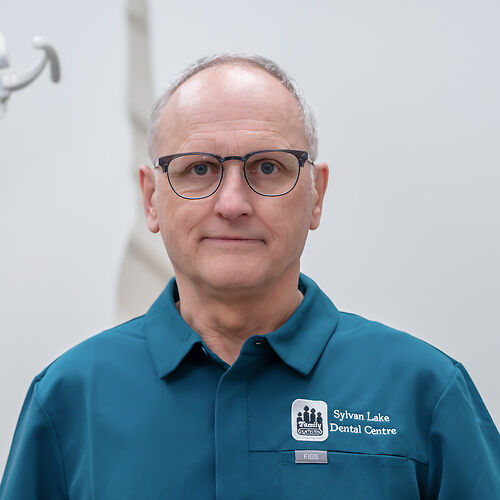 Dr. Kelvin A.W. Hill
Since coming to Sylvan Lake Dental Centre in 2001, Dr. Hill has enjoyed watching the growth of the practice, the dedication of its team members, and the opportunity to serve so many wonderful people in the extended community. More recently he has taken an interest in the impact and treatment of lip- and tongue-ties in infants through adults. Dr. Hill lives in Lacombe with his wife Marcia who has family ties in Sylvan Lake.
Outside of the office, Dr. Hill serves as a founding board member for the Saruk Centre for Leadership Development and Director of Dental Programs for the Lacombe-based humanitarian organization, A Better World Canada.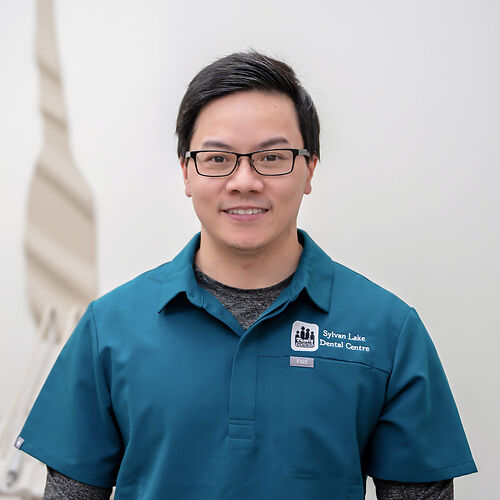 Dr. Andrew Hoang
Dr. Hoang was born and raised in Calgary, Alberta. He attended the University of Calgary for his undergraduate studies before earning his Doctor of Dental Surgery from the University of Alberta in 2019. Following graduation, he completed a 1 year General Practice Residency at Dalhousie University in Halifax, Nova Scotia. Dr. Hoang strives to have a comprehensive scope of practice and is committed to providing patient centered care in a comfortable and professional manner.
During school, he was a member of multiple initiatives including being the Co-Chair of SHINE Dentistry which provided free dental care for patients in Edmonton, and volunteering with Kindness in Action for a mission trip to the Amazon Basin in Peru. Outside of work, he enjoys spending time outdoors, playing sports, and watching hockey. 
Dr. Islam Negm
Coming Soon!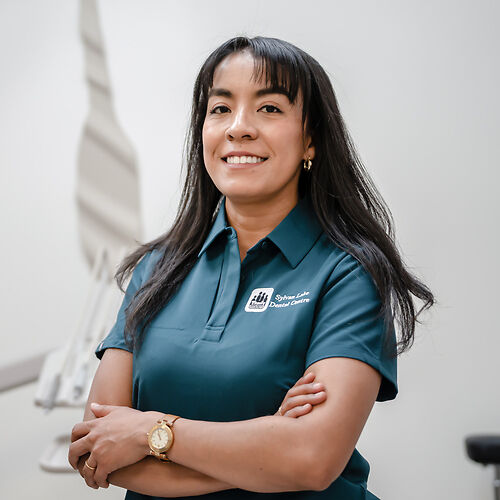 Dr. Juliana Rodriguez
Coming Soon!